Should You Sell to a DSO? Heck No!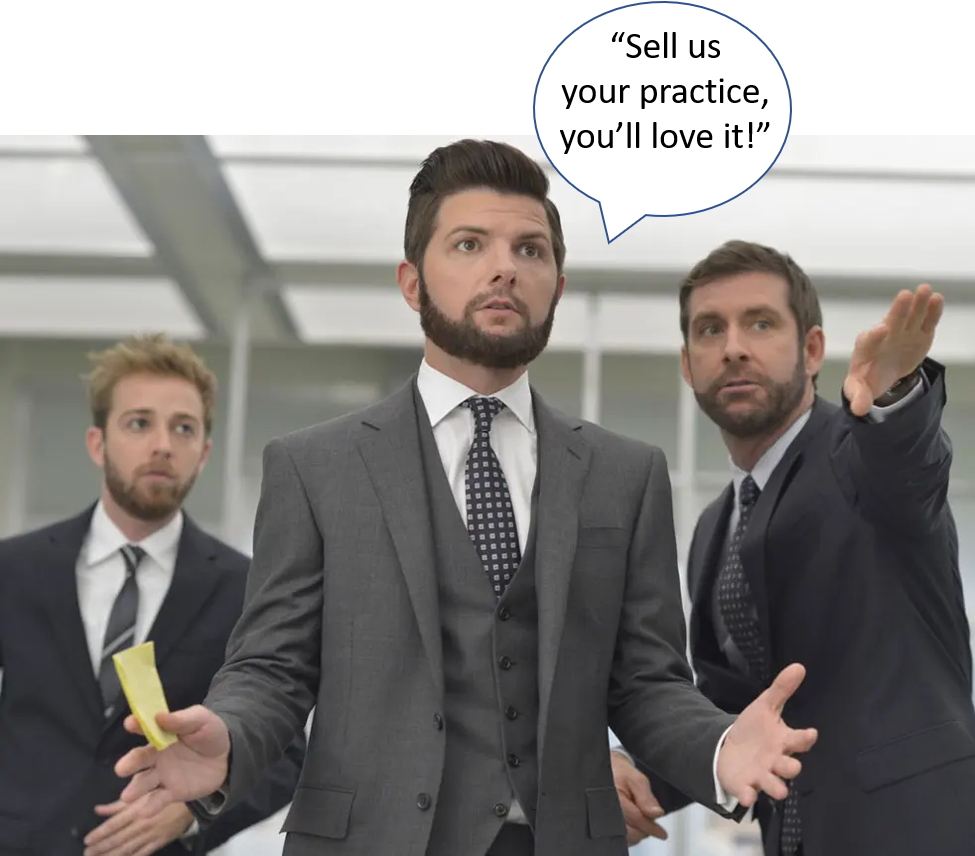 Over the past several years, dozens of our clients have been approached by DSOs requesting to buy their practice. In the past year, this DSO activity has increased significantly. The DSOs are becoming more aggressive and persuasive in their effort to centralize ownership and power in the dental industry. Dentistry is one of the best, most profitable small businesses in the country, but if dentists aren't careful, they will give it away.
When asked by our clients if they should sell, we always keep an open mind, investigate the offer, and analyze the numbers. In every case, without exception, our conclusion has been this: unless you want to get out of dentistry permanently, or unless you cannot handle being an owner1, do not sell!
Lest you think I am biased, let me restate my own position. I am a CPA and I own a CPA firm. This position means two things: first, I get to look behind the curtains and see the financial x-rays—the truth of how much money people make and keep. Second, as a CPA, I'm in the business of organizing financial complexity; the more complex a situation, the more money CPA's make. At one point a few years ago, we were solicited to be the accounting team for a budding DSO in Texas. We declined the offer because we didn't want to work with the pompous owners; and good thing too as the DSO quickly failed. But it would have been a lucrative contract for us! Many service providers have joined the DSO revolution and are profiting handsomely from it. The same would be true for PFG. Most importantly, in writing this article, I am representing the best interest of dentists.
Then why not sell to a DSO? The reasons are many, where should I start? To answer this question, I am going to ask and answer three critical sub-questions:
What are the motives of those who want to start DSOs, and what are the motives of dentists who want to sell their practices to them?

Why shouldn't I sell to them?

What can I learn from this DSO revolution and what should I do?
I believe if you can understand the deeper answers to these questions, you'll see why, time and time again, we have come to the same conclusion: practicing dentists should absolutely not sell to DSO's!